Achievements
2016 Get With The Guidelines® Stroke - Gold Plus Honor Roll
The American Heart Association/American Stroke Association recognizes this hospital for achieving 85% or higher compliance with all Get With The Guidelines® Stroke Achievement Measures and 75% or higher compliance with five or more Get With The Guidelines® Stroke Quality Measures for two or more consecutive years and achieving Time to Thrombolytic Therapy ≤ 60 minutes 75% in 50% of applicable acute ischemic stroke patients to improve the quality of patient care and outcomes.
2016 Mission: Lifeline® - Silver
The American Heart Association recognizes this hospital for achieving 85% or higher composite adherence to all Mission: LifeLine STEMI Receiving Center Performance Achievement indicators for consecutive 12-month intervals and 75% or higher compliance on all Mission: LifeLine STEMI Receiving Center quality measures to improve the quality care for STEMI patients.
Breast Imaging Center of Excellence
By awarding facilities the status of a Breast Imaging Center of Excellence, the ACR recognizes breast imaging centers that have earned accreditation in mammography, stereotactic breast biopsy, and breast ultrasound (including ultrasound-guided breast biopsy). Peer-review evaluations, conducted in each breast imaging modality by board-certified physicians and medical physicists who are experts in the field, have determined that this facility has achieved high practice standards in image quality, personnel qualifications, facility equipment, quality control procedures, and quality assurance programs.
COEMIG Designation
This hospital has been designated as an AAGL Center of Excellence in Minimally Invasive Gynecology™ (COEMIG™). The COEMIG program is focused on improving the safety and quality of gynecologic patient care and lowering the overall costs associated with successful treatment. The program is designed to expand patient awareness of – and access to – minimally invasive gynecologic procedures performed by surgeons and facilities that have demonstrated excellence in these advanced techniques.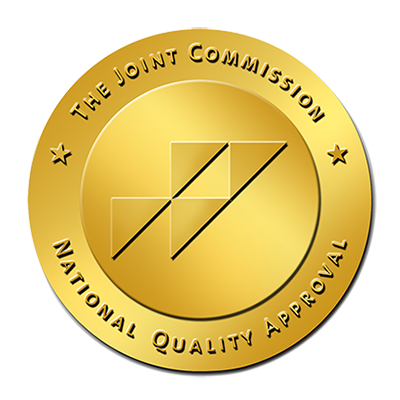 Top Performer on Key Quality Measures™ 2014
The Joint Commission's Top Performer on Key Quality Measures® program recognizes accredited hospitals that attain excellence on accountability measure performance. The program is based on data reported in the previous year about evidence-based clinical processes for certain conditions, including heart attack, heart failure, pneumonia, surgical care, children's asthma, inpatient psychiatric services, venous thromboembolism, stroke, perinatal care, immunization, tobacco treatment and substance use.
Accreditations and Certifications
Advanced Certification in Stroke (Primary Stroke Center)
The Joint Commission has developed an advanced level of certification for programs that must meet the requirements for Disease-Specific Care Certification plus additional, clinically-specific requirements and expectations. This certification improves the quality of care provided to patients, demonstrates commitment to a higher standard of service, provides a framework for organizational structure and management, provides a competitive edge in the marketplace, enhances staff recruitment and development and is recognized by insurers and other third parties.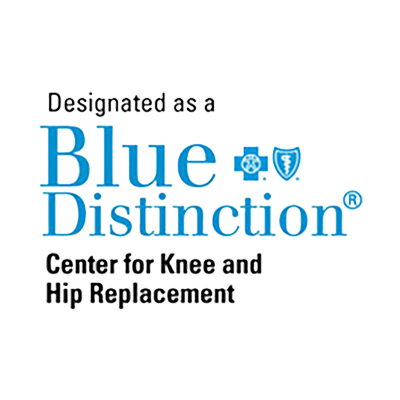 Blue Distinction Center for Knee and Hip Replacement
Using objective information and input from the medical community, the Blues® have designated hospitals as Blue Distinction Centers that are proven to outperform their peers in the areas that matter to you – quality, safety and, in the case of Blue Distinction Centers+, efficiency.
Blue Distinction Centers for Knee and Hip Replacement and Blue Distinction Centers+ for Knee and Hip Replacement® provide comprehensive inpatient knee and hip replacement services, including total knee replacement and total hip replacement surgeries.
CAP Laboratory Accreditation
The CAP Laboratory Accreditation Program is an internationally recognized program and the only one of its kind that utilizes teams of practicing laboratory professionals as inspectors. Designed to go well beyond regulatory compliance, the program helps laboratories achieve the highest standards of excellence to positively impact patient care. The program is based on rigorous accreditation standards that are translated into detailed and focused checklist requirements. The checklists, which provide a quality practice blueprint for laboratories to follow, are used by the inspection teams as a guide to assess the overall management and operation of the laboratory.
Certified Cardiac Rehabilitation Program
The American Association of Cardiovascular and Pulmonary Rehabilitation (AACVPR) certification demonstrates that this hospital's program is aligned with current guidelines as approved by the AACVPR for the appropriate and effective early outpatient care of patients with cardiac or pulmonary issues. Certified AACVPR programs are recognized as leaders in the field of cardiovascular and pulmonary rehabilitation because they offer the most advanced practices available.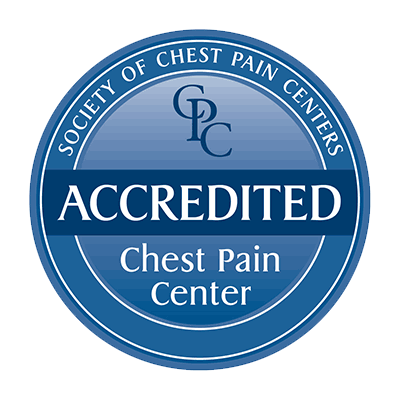 Chest Pain Center Accreditation
Hospitals that have received accreditation from the Society of Chest Pain Centers have achieved a higher level of expertise in dealing with patients who arrive with symptoms of a heart attack. These facilities emphasize the importance of standardized diagnostic and treatment programs that provide more efficient and effective evaluation, as well as more appropriate and rapid treatment of patients with chest pain and other heart attack symptoms. They also serve as a point of entry into the health care system to evaluate and treat other medical problems, and they help to promote a healthier lifestyle in an attempt to reduce the risk factors for heart attack.
Continuing Medical Education Accreditation
The Kansas Medical Society is recognized by the Accreditation Council for Continuing Medical Education (CME) to accredit this hospital's CME programs. Recognition as an accredited institution enables medical staff the opportunity to receive quality educational programs designed to meet nationally accepted standards. In addition, accredited institutions help physicians fulfill their continuing medical education requirements for medical re-licensure.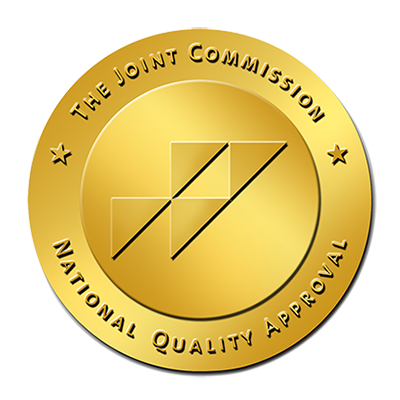 Hospital Accreditation
This hospital has earned The Joint Commission's Gold Seal of Approval® for accreditation by demonstrating compliance with The Joint Commission's national standards for health care quality and safety in hospitals. The accreditation award recognizes this hospital's dedication to continuous compliance with The Joint Commission's state-of-the-art standards.
Level II Trauma Center
This hospital is verified as a Level II Trauma Center by the American College of Surgeons (ACS). A Level II Trauma Center provides the second highest level of surgical care to trauma patients. The ACS does not designate trauma centers; instead, it verifies the presence of the resources listed in Resources for Optimal Care of the Injured Patient.
National Accreditation Program for Breast Centers (NAPBC)
As the gold standard for breast center accreditation, NAPBC evaluates strengths across a wide spectrum of services, including prevention, early detection, diagnosis, support staff, staging, cancer treatment, rehabilitation, the quality of the multidisciplinary team and genetic counseling. To receive accreditation, breast centers must undergo a rigorous evaluation and review of their performance and adherence to NAPBC standards. Based on these stringent, nationally recognized, evidence-based quality measures, accreditation is granted only to those centers that commit to providing the best possible comprehensive care to patients with diseases of the breast.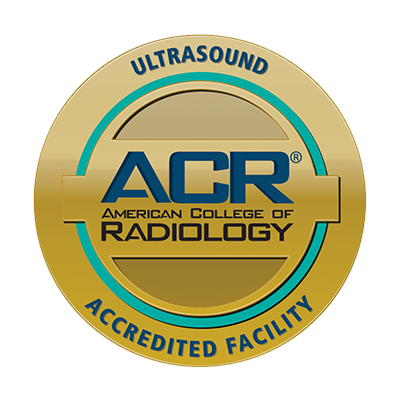 Ultrasound Accreditation
The ACR gold seal of accreditation represents the highest level of image quality and patient safety. It is awarded only to facilities meeting ACR Practice Guidelines and Technical Standards after a peer-review evaluation by board-certified physicians and medical physicists who are experts in the field. Image quality, personnel qualifications, adequacy of facility equipment, quality control procedures, and quality assurance programs are assessed. The findings are reported to the ACR Committee on Accreditation, which subsequently provides the practice with a comprehensive report they can use for continuous practice improvement.