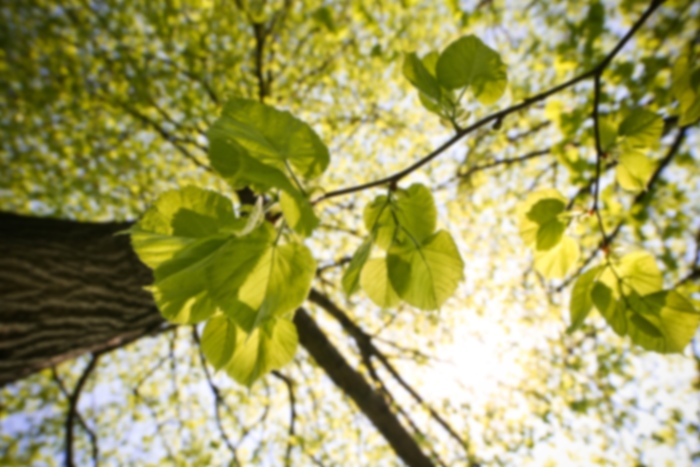 Alap Shah,
MD
Clinical Cardiac Electrophysiology
Dr. Alap Shah is a board-certified, fellowship-trained cardiologist specializing in electrophysiology with the Kansas City Heart Rhythm Institute of the Heart and Vascular Institute at HCA Midwest Health. Dr. Shah is affiliated with the HCA Midwest Health network of hospitals located throughout the Kansas City, Mo. and Overland Park, Kan. metro areas.
With more than 10 years of experience, Dr. Shah has specialized clinical expertise and interests in electrophysiology, complex arrhythmia management, heart ablation, pacemaker and other device implantation and management. Over the past five years he has established a successful comprehensive electrophysiology program, including all aspects of cardiac device implantation and explanation, simple and complex ablations (atrial fibrillation and ventricular tachycardia) and a left atrial appendage closure program.
Dr. Shah has a specific interest in treating patients with atrial fibrillation where his goals are to advance patient knowledge and improve quality of life for these patients. He is one a select group of electrophysiologists across the country able to perform catheter ablations safely and effectively with minimal or no radiation exposure to patients.
Dr. Shah is a former instructor of medicine at the University of Colorado Health Science Center. He has published numerous articles and abstracts in his specialty, and presented to colleagues at venues including the Kansas American College of Cardiology's annual symposium and the Kansas City Heart Rhythm Symposium. Dr. Shah is a diplomat of the American Board of Internal Medicine, a member of the Heart Rhythm Society and a governing council member of the Kansas America College of Cardiology.
Care Philosophy
My philosophy for treating patients is simple: I want them to fully understand their disease, and to let them know they have management options
AARP Medicare Complete through UnitedHealthcare HMO
Advantra Advantage (by Coventry) - HMO
Advantra Freedom (by Coventry) - PPO
Advantra Freedom Plus (by Coventry) - PPO
Aetna - HMO
Aetna - POS
Aetna - PPO
Aetna Better Health KS - HMO
Aetna HMO/PPO
Aetna
Allwell by HomeState Health - HMO
Allwell by Sunflower Health Plan - HMO
Ambetter by Home State Health Plan (MO) - EPO
Ambetter by Sunflower Health Plan (KS) - HMO
Beech Street/Viant (via Multi-Plan) - PPO
Blue Cross Blue Shield Of Kansas City
Blue Care - HMO
Blue Cross Blue Shield - Indemnity
Blue Medicare Advantage Access - PPO
Blue Medicare Advantage Complete - HMO
Blue Medicare Advantage Plus - HMO
Blue Medicare Essential - PPO
Care Improvement Plus/XL Health - RPPO
Cigna - HMO
Cigna - POS
Cigna - PPO
Cigna Connect - EPO
Cigna HealthSpring Advantage HMO
Cigna HealthSpring Preferred - HMO
Cigna SureFit - EPO
Cigna SureFit - PPO
Coventry - HMO
Coventry - POS
Coventry - PPO
Coventry One - PPO
Coventry Select - HMO
Evercare (by UnitedHealthcare) - PPO
First Health PPO
Freedom Network - PPO
Freedom Network Select - PPO
HMCC PHO
Home State Health Plan (MO) - HMO
Humana
Humana POS
Humana - PPO
Humana - Choice - PPO
Humana Gold Choice - PFFS
Humana Gold Plus HMO
Kansas Health Advantage - SNP
Missouri Care (MO) - HMO
MO Medicare Select/AllyAlign - SNP
Multiplan - PPO
NHC Advantage/AllyAlign - SNP
Preferred Care Blue - PPO
Preferred Health Professionals - PPO
Private Healthcare Systems - PPO
Savility - POS
Sunflower State Health Plan (KS) - HMO
Tricare Prime/HealthNet
United AARP - PPO
United Evercare - PPO
United Healthcare - HMO
United Healthcare - POS
United Healthcare - PPO
United Secure Horizons - PPO
UnitedHealth Community Plan (KS) - HMO
UnitedHealth Community Plan (MO) - HMO
WellCare - PPO (HCA Employees)
Worker's Compensation - Aetna
Worker's Compensation - CCO/Rockport
Worker's Compensation - Comp Results
Worker's Compensation - Corvel
Worker's Compensation - First Health
Worker's Compensation - Premier
Atrial Fibrillation
Atrial Flutter
Brugada Syndrome
Cardiac Device Implantation
Cardiac Electrophysiology
Cardiac Resynchronization Therapy
Cardiac Resynchronization Therapy in Heart Failure
Cardiomyopathy
Complex Arrhythmia Management
Congenital Cardiac Rhythm Disorders
Heart Failure
Heart Rhythm Disorders
Hypertrophic Cardiomyopathy
Implantable Loop Recorders
Left Atrial Appendage Closure
Long QT
PVC (Premature Ventricular Contraction)
Radiofrequency Ablation (AFIB/SVT/VT)
Radiofrequency Ablation (Atrial Fibrillation and Ventricular Tachycardia)
Sudden Cardiac Death
Supraventricular Tachycardia (SVT)
VT (Ventricular Tachycardia)
Watchman
Wolff-Parkinson White Syndrome (WPW)
AARP Medicare Complete through UnitedHealthcare HMO
Advantra Advantage (by Coventry) - HMO
Advantra Freedom (by Coventry) - PPO
Advantra Freedom Plus (by Coventry) - PPO
Aetna - HMO
Aetna - POS
Aetna - PPO
Aetna Better Health KS - HMO
Aetna HMO/PPO
Aetna
Allwell by HomeState Health - HMO
Allwell by Sunflower Health Plan - HMO
Ambetter by Home State Health Plan (MO) - EPO
Ambetter by Sunflower Health Plan (KS) - HMO
Beech Street/Viant (via Multi-Plan) - PPO
Blue Cross Blue Shield Of Kansas City
Blue Care - HMO
Blue Cross Blue Shield - Indemnity
Blue Medicare Advantage Access - PPO
Blue Medicare Advantage Complete - HMO
Blue Medicare Advantage Plus - HMO
Blue Medicare Essential - PPO
Care Improvement Plus/XL Health - RPPO
Cigna - HMO
Cigna - POS
Cigna - PPO
Cigna Connect - EPO
Cigna HealthSpring Advantage HMO
Cigna HealthSpring Preferred - HMO
Cigna SureFit - EPO
Cigna SureFit - PPO
Coventry - HMO
Coventry - POS
Coventry - PPO
Coventry One - PPO
Coventry Select - HMO
Evercare (by UnitedHealthcare) - PPO
First Health PPO
Freedom Network - PPO
Freedom Network Select - PPO
HMCC PHO
Home State Health Plan (MO) - HMO
Humana
Humana POS
Humana - PPO
Humana - Choice - PPO
Humana Gold Choice - PFFS
Humana Gold Plus HMO
Kansas Health Advantage - SNP
Missouri Care (MO) - HMO
MO Medicare Select/AllyAlign - SNP
Multiplan - PPO
NHC Advantage/AllyAlign - SNP
Preferred Care Blue - PPO
Preferred Health Professionals - PPO
Private Healthcare Systems - PPO
Savility - POS
Sunflower State Health Plan (KS) - HMO
Tricare Prime/HealthNet
United AARP - PPO
United Evercare - PPO
United Healthcare - HMO
United Healthcare - POS
United Healthcare - PPO
United Secure Horizons - PPO
UnitedHealth Community Plan (KS) - HMO
UnitedHealth Community Plan (MO) - HMO
WellCare - PPO (HCA Employees)
Worker's Compensation - Aetna
Worker's Compensation - CCO/Rockport
Worker's Compensation - Comp Results
Worker's Compensation - Corvel
Worker's Compensation - First Health
Worker's Compensation - Premier
Atrial Fibrillation
Atrial Flutter
Brugada Syndrome
Cardiac Device Implantation
Cardiac Electrophysiology
Cardiac Resynchronization Therapy
Cardiac Resynchronization Therapy in Heart Failure
Cardiomyopathy
Complex Arrhythmia Management
Congenital Cardiac Rhythm Disorders
Heart Failure
Heart Rhythm Disorders
Hypertrophic Cardiomyopathy
Implantable Loop Recorders
Left Atrial Appendage Closure
Long QT
PVC (Premature Ventricular Contraction)
Radiofrequency Ablation (AFIB/SVT/VT)
Radiofrequency Ablation (Atrial Fibrillation and Ventricular Tachycardia)
Sudden Cardiac Death
Supraventricular Tachycardia (SVT)
VT (Ventricular Tachycardia)
Watchman
Wolff-Parkinson White Syndrome (WPW)
AARP Medicare Complete through UnitedHealthcare HMO
Advantra Advantage (by Coventry) - HMO
Advantra Freedom (by Coventry) - PPO
Advantra Freedom Plus (by Coventry) - PPO
Aetna - HMO
Aetna - POS
Aetna - PPO
Aetna Better Health KS - HMO
Aetna HMO/PPO
Aetna
Allwell by HomeState Health - HMO
Allwell by Sunflower Health Plan - HMO
Ambetter by Home State Health Plan (MO) - EPO
Ambetter by Sunflower Health Plan (KS) - HMO
Beech Street/Viant (via Multi-Plan) - PPO
Blue Cross Blue Shield Of Kansas City
Blue Care - HMO
Blue Cross Blue Shield - Indemnity
Blue Medicare Advantage Access - PPO
Blue Medicare Advantage Complete - HMO
Blue Medicare Advantage Plus - HMO
Blue Medicare Essential - PPO
Care Improvement Plus/XL Health - RPPO
Cigna - HMO
Cigna - POS
Cigna - PPO
Cigna Connect - EPO
Cigna HealthSpring Advantage HMO
Cigna HealthSpring Preferred - HMO
Cigna SureFit - EPO
Cigna SureFit - PPO
Coventry - HMO
Coventry - POS
Coventry - PPO
Coventry One - PPO
Coventry Select - HMO
Evercare (by UnitedHealthcare) - PPO
First Health PPO
Freedom Network - PPO
Freedom Network Select - PPO
HMCC PHO
Home State Health Plan (MO) - HMO
Humana
Humana POS
Humana - PPO
Humana - Choice - PPO
Humana Gold Choice - PFFS
Humana Gold Plus HMO
Kansas Health Advantage - SNP
Missouri Care (MO) - HMO
MO Medicare Select/AllyAlign - SNP
Multiplan - PPO
NHC Advantage/AllyAlign - SNP
Preferred Care Blue - PPO
Preferred Health Professionals - PPO
Private Healthcare Systems - PPO
Savility - POS
Sunflower State Health Plan (KS) - HMO
Tricare Prime/HealthNet
United AARP - PPO
United Evercare - PPO
United Healthcare - HMO
United Healthcare - POS
United Healthcare - PPO
United Secure Horizons - PPO
UnitedHealth Community Plan (KS) - HMO
UnitedHealth Community Plan (MO) - HMO
WellCare - PPO (HCA Employees)
Worker's Compensation - Aetna
Worker's Compensation - CCO/Rockport
Worker's Compensation - Comp Results
Worker's Compensation - Corvel
Worker's Compensation - First Health
Worker's Compensation - Premier
Atrial Fibrillation
Atrial Flutter
Brugada Syndrome
Cardiac Device Implantation
Cardiac Electrophysiology
Cardiac Resynchronization Therapy
Cardiac Resynchronization Therapy in Heart Failure
Cardiomyopathy
Complex Arrhythmia Management
Congenital Cardiac Rhythm Disorders
Heart Failure
Heart Rhythm Disorders
Hypertrophic Cardiomyopathy
Implantable Loop Recorders
Left Atrial Appendage Closure
Long QT
PVC (Premature Ventricular Contraction)
Radiofrequency Ablation (AFIB/SVT/VT)
Radiofrequency Ablation (Atrial Fibrillation and Ventricular Tachycardia)
Sudden Cardiac Death
Supraventricular Tachycardia (SVT)
VT (Ventricular Tachycardia)
Watchman
Wolff-Parkinson White Syndrome (WPW)