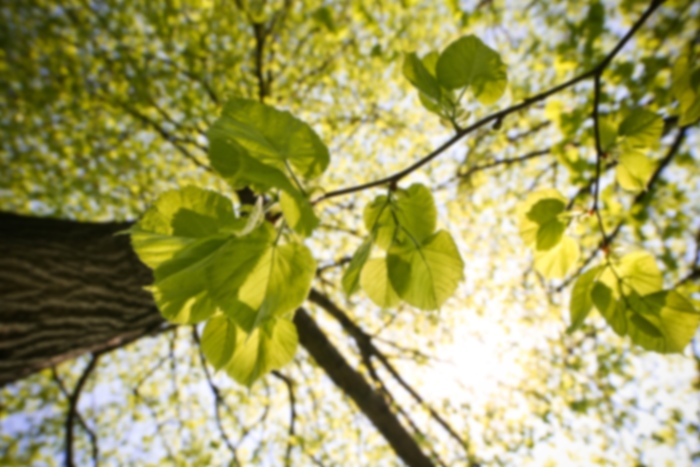 Laura Laney,
CNM
Certified Nurse - Midwife
What kind of experience & specialized training do you have?

Before becoming a Certified Nurse-Midwife I served as a nurse for 11 years with experience caring for women and families both locally and abroad. My work involved various settings including a level III NICU, primary care family practice clinic and urgent care, birth assistant RN in a freestanding birth center, and medical mission clinic work in Kenya and Guatemala. My passion for women's health, maternal and infant health and global health sparked my motivation to pursue a Master of Science in Nursing with a focus on Nurse-Midwifery. I completed my clinical practicum in south Central Nebraska with Obstetricians and Gynecologists, PC., where I provided full scope midwifery services, including contraception and preconception counseling, perimenopausal and postmenopausal care, annual well women visits, prenatal, intrapartum and postpartum care, as well as minor GYN complications. I completed my Bachelor of Science in Nursing at William Jewell College in Liberty, MO and my MSN from Frontier Nursing University in Hyden, Kentucky. I am accredited and board-certified by the American Midwifery Certification Board (AMCB). I am also a member in the American College of Nurse Midwives (ACNM).

What do you like about delivering at OPRMC?

The spirit of collaborative care among the nurses, Certified Nurse-Midwives, OBGYNs and other care team members. The environment and structure of OPRMC are supportive of the midwifery model of care with strong professional relationships in place and access to endless resources, along with collaboration with a full range of health professionals to provide individualized, empowering and excellent care to each woman and family.

What do you enjoy most about being a Certified Nurse-Midwife?

I enjoy providing full scope midwifery and women's health care to women across their lifespan. By providing care and services in so many stages and seasons of life it encourages strong relationships and continuity of care between myself and my clients. My philosophy of care centers around meeting clients where they are and striving to provide the knowledge, resources, and care to them to help empower their spiritual, physical and mental health. It is joy to walk alongside women during these important seasons of life and it is an honor that will never cease to amaze me.

What types of hobbies or activities do you enjoy?

I enjoy reading, spending time with my family and friends, spending time outdoors running or doing yoga, and training for various running races in Kansas City (5k, 10k, or half marathons).
AARP Medicare Complete through UnitedHealthcare HMO
Advantra Advantage (by Coventry) - HMO
Advantra Freedom (by Coventry) - PPO
Advantra Freedom Plus (by Coventry) - PPO
Aetna - HMO
Aetna - POS
Aetna - PPO
Aetna Better Health KS - HMO
Aetna HMO/PPO
Aetna
Allwell by HomeState Health - HMO
Allwell by Sunflower Health Plan - HMO
Ambetter by Home State Health Plan (MO) - EPO
Ambetter by Sunflower Health Plan (KS) - HMO
Beech Street/Viant (via Multi-Plan) - PPO
Blue Cross Blue Shield Of Kansas City
Blue Care - HMO
Blue Cross Blue Shield - Indemnity
Blue Medicare Advantage Access - PPO
Blue Medicare Advantage Complete - HMO
Blue Medicare Advantage Plus - HMO
Blue Medicare Essential - PPO
Care Improvement Plus/XL Health - RPPO
Cigna - HMO
Cigna - POS
Cigna - PPO
Cigna Connect - EPO
Cigna HealthSpring Advantage HMO
Cigna HealthSpring Preferred - HMO
Cigna SureFit - EPO
Cigna SureFit - PPO
Coventry - HMO
Coventry - POS
Coventry - PPO
Coventry One - PPO
Coventry Select - HMO
Evercare (by UnitedHealthcare) - PPO
First Health PPO
Freedom Network - PPO
Freedom Network Select - PPO
HMCC PHO
Home State Health Plan (MO) - HMO
Humana
Humana POS
Humana - PPO
Humana - Choice - PPO
Humana Gold Choice - PFFS
Humana Gold Plus HMO
Kansas Health Advantage - SNP
Missouri Care (MO) - HMO
MO Medicare Select/AllyAlign - SNP
Multiplan - PPO
NHC Advantage/AllyAlign - SNP
Preferred Care Blue - PPO
Preferred Health Professionals - PPO
Private Healthcare Systems - PPO
Savility - POS
Sunflower State Health Plan (KS) - HMO
Tricare Prime/HealthNet
United AARP - PPO
United Evercare - PPO
United Healthcare - HMO
United Healthcare - POS
United Healthcare - PPO
United Secure Horizons - PPO
UnitedHealth Community Plan (KS) - HMO
UnitedHealth Community Plan (MO) - HMO
WellCare - PPO (HCA Employees)
Worker's Compensation - Aetna
Worker's Compensation - CCO/Rockport
Worker's Compensation - Comp Results
Worker's Compensation - Corvel
Worker's Compensation - First Health
Worker's Compensation - Premier
Annual Exam
Childbirth
Labor and Delivery
Low Intervention
Midwifery
Natural Childbirth
OB/GYN
Obstetrics and Gynecology
Pregnancy
Prenatal Care
Well Woman Care
Women's Wellness
AARP Medicare Complete through UnitedHealthcare HMO
Advantra Advantage (by Coventry) - HMO
Advantra Freedom (by Coventry) - PPO
Advantra Freedom Plus (by Coventry) - PPO
Aetna - HMO
Aetna - POS
Aetna - PPO
Aetna Better Health KS - HMO
Aetna HMO/PPO
Aetna
Allwell by HomeState Health - HMO
Allwell by Sunflower Health Plan - HMO
Ambetter by Home State Health Plan (MO) - EPO
Ambetter by Sunflower Health Plan (KS) - HMO
Beech Street/Viant (via Multi-Plan) - PPO
Blue Cross Blue Shield Of Kansas City
Blue Care - HMO
Blue Cross Blue Shield - Indemnity
Blue Medicare Advantage Access - PPO
Blue Medicare Advantage Complete - HMO
Blue Medicare Advantage Plus - HMO
Blue Medicare Essential - PPO
Care Improvement Plus/XL Health - RPPO
Cigna - HMO
Cigna - POS
Cigna - PPO
Cigna Connect - EPO
Cigna HealthSpring Advantage HMO
Cigna HealthSpring Preferred - HMO
Cigna SureFit - EPO
Cigna SureFit - PPO
Coventry - HMO
Coventry - POS
Coventry - PPO
Coventry One - PPO
Coventry Select - HMO
Evercare (by UnitedHealthcare) - PPO
First Health PPO
Freedom Network - PPO
Freedom Network Select - PPO
HMCC PHO
Home State Health Plan (MO) - HMO
Humana
Humana POS
Humana - PPO
Humana - Choice - PPO
Humana Gold Choice - PFFS
Humana Gold Plus HMO
Kansas Health Advantage - SNP
Missouri Care (MO) - HMO
MO Medicare Select/AllyAlign - SNP
Multiplan - PPO
NHC Advantage/AllyAlign - SNP
Preferred Care Blue - PPO
Preferred Health Professionals - PPO
Private Healthcare Systems - PPO
Savility - POS
Sunflower State Health Plan (KS) - HMO
Tricare Prime/HealthNet
United AARP - PPO
United Evercare - PPO
United Healthcare - HMO
United Healthcare - POS
United Healthcare - PPO
United Secure Horizons - PPO
UnitedHealth Community Plan (KS) - HMO
UnitedHealth Community Plan (MO) - HMO
WellCare - PPO (HCA Employees)
Worker's Compensation - Aetna
Worker's Compensation - CCO/Rockport
Worker's Compensation - Comp Results
Worker's Compensation - Corvel
Worker's Compensation - First Health
Worker's Compensation - Premier
Annual Exam
Childbirth
Labor and Delivery
Low Intervention
Midwifery
Natural Childbirth
OB/GYN
Obstetrics and Gynecology
Pregnancy
Prenatal Care
Well Woman Care
Women's Wellness