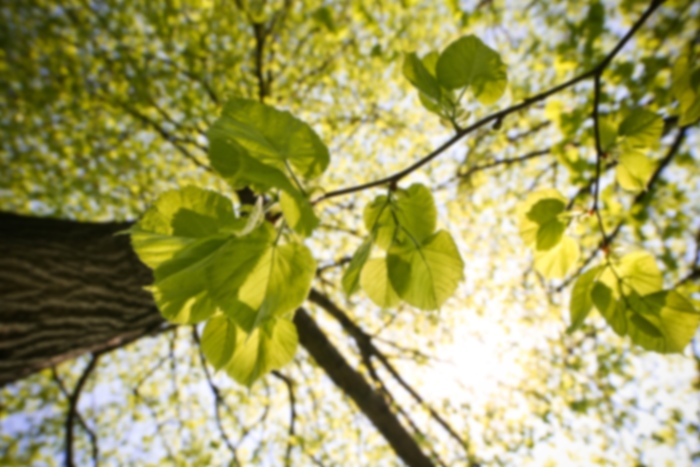 Rakesh Gopinathannair,
MD
Clinical Cardiac Electrophysiology
Dr. Rakesh Gopinathannair, MD, MA, FAHA, FACC, FHRS, is a board-certified, fellowship-trained cardiologist specializing in clinical cardiac electrophysiology with the
Kansas City Heart Rhythm Institute
, part of the HCA Midwest Heart and Vascular Institute. He currently serves as Director of Cardiac Electrophysiology Laboratories at the Kansas City Heart Rhythm Institute as well as the EP Medical Director at Research Medical Center.
He is a Professor of Medicine at the University of Missouri-Columbia and an Adjunct Associate Professor of Medicine at the University of Louisville School of Medicine. Dr. Gopinathannair currently is the Chairman for the Heart Rhythm Society (HRS) Communications Committee, Vice-Chair for the American Heart Association (AHA) national Electrocardiography and Arrhythmias Committee, and is a member of the ACC EP Leadership Council.
He also serves as Associate Editor for the
Journal of Atrial Fibrillation
and as Section Editor for
Circulation Arrhythmia &Electrophysiology
and
Heart Rhythm Case Reports
. Dr. Gopinathannair has served as content peer-reviewer for AHA/ACC/HRS and AHRQ guidelines, Writing Committee Chair for AHA Scientific Statements, and currently serve as a peer-reviewer for leading cardiovascular journals such as JACC, European Heart Journal, Heart Rhythm,
JACC EP, Circulation Research, JAHA and Circulation: Arrhythmia and Electrophysiology
, among others.
Dr. Gopinathannair served as Chair of the National Electrophysiology Clinical Standards Committee for Catholic Health Initiatives from 2013-2016, a large national healthcare organization with 97 hospitals across the country, and have been instrumental in developing EP clinical standards and quality metrics across this large healthcare network.
Care Philosophy
To provide the highest quality, state-of-the-art, comprehensive cardiac arrhythmia care personalized to the patient
AARP Medicare Complete through UnitedHealthcare HMO
Advantra Advantage (by Coventry) - HMO
Advantra Freedom (by Coventry) - PPO
Advantra Freedom Plus (by Coventry) - PPO
Aetna - HMO
Aetna - POS
Aetna - PPO
Aetna Better Health KS - HMO
Aetna HMO/PPO
Aetna
Allwell by HomeState Health - HMO
Allwell by Sunflower Health Plan - HMO
Ambetter by Home State Health Plan (MO) - EPO
Ambetter by Sunflower Health Plan (KS) - HMO
Beech Street/Viant (via Multi-Plan) - PPO
Blue Cross Blue Shield Of Kansas City
Blue Care - HMO
Blue Cross Blue Shield - Indemnity
Blue Medicare Advantage Access - PPO
Blue Medicare Advantage Complete - HMO
Blue Medicare Advantage Plus - HMO
Blue Medicare Essential - PPO
Care Improvement Plus/XL Health - RPPO
Cigna - HMO
Cigna - POS
Cigna - PPO
Cigna Connect - EPO
Cigna HealthSpring Advantage HMO
Cigna HealthSpring Preferred - HMO
Cigna SureFit - EPO
Cigna SureFit - PPO
Coventry - HMO
Coventry - POS
Coventry - PPO
Coventry One - PPO
Coventry Select - HMO
Evercare (by UnitedHealthcare) - PPO
First Health PPO
Freedom Network - PPO
Freedom Network Select - PPO
HMCC PHO
Home State Health Plan (MO) - HMO
Humana
Humana POS
Humana - PPO
Humana - Choice - PPO
Humana Gold Choice - PFFS
Humana Gold Plus HMO
Kansas Health Advantage - SNP
Missouri Care (MO) - HMO
MO Medicare Select/AllyAlign - SNP
Multiplan - PPO
NHC Advantage/AllyAlign - SNP
Preferred Care Blue - PPO
Preferred Health Professionals - PPO
Private Healthcare Systems - PPO
Savility - POS
Sunflower State Health Plan (KS) - HMO
Tricare Prime/HealthNet
United AARP - PPO
United Evercare - PPO
United Healthcare - HMO
United Healthcare - POS
United Healthcare - PPO
United Secure Horizons - PPO
UnitedHealth Community Plan (KS) - HMO
UnitedHealth Community Plan (MO) - HMO
WellCare - PPO (HCA Employees)
Worker's Compensation - Aetna
Worker's Compensation - CCO/Rockport
Worker's Compensation - Comp Results
Worker's Compensation - Corvel
Worker's Compensation - First Health
Worker's Compensation - Premier
Atrial Fibrillation
Atrial Flutter
Brugada Syndrome
Cardiac Device Implantation And Extraction
Cardiac Electrophysiology
Cardiac Resynchronization Therapy
Cardiac Resynchronization Therapy in Heart Failure
Cardiomyopathy
Complex Arrhythmia Management
Complex Lead Management
Congenital Cardiac Rhythm Disorders
Heart Failure
Hypertrophic Cardiomyopathy
Long QT Syndrome
PVC (Premature Ventricular Contraction)
Radiofrequency Ablation
Radiofrequency Ablation (AFIB/SVT/VT)
Sudden Cardiac Death
Syncope
VT (Ventricular Tachycardia)
AARP Medicare Complete through UnitedHealthcare HMO
Advantra Advantage (by Coventry) - HMO
Advantra Freedom (by Coventry) - PPO
Advantra Freedom Plus (by Coventry) - PPO
Aetna - HMO
Aetna - POS
Aetna - PPO
Aetna Better Health KS - HMO
Aetna HMO/PPO
Aetna
Allwell by HomeState Health - HMO
Allwell by Sunflower Health Plan - HMO
Ambetter by Home State Health Plan (MO) - EPO
Ambetter by Sunflower Health Plan (KS) - HMO
Beech Street/Viant (via Multi-Plan) - PPO
Blue Cross Blue Shield Of Kansas City
Blue Care - HMO
Blue Cross Blue Shield - Indemnity
Blue Medicare Advantage Access - PPO
Blue Medicare Advantage Complete - HMO
Blue Medicare Advantage Plus - HMO
Blue Medicare Essential - PPO
Care Improvement Plus/XL Health - RPPO
Cigna - HMO
Cigna - POS
Cigna - PPO
Cigna Connect - EPO
Cigna HealthSpring Advantage HMO
Cigna HealthSpring Preferred - HMO
Cigna SureFit - EPO
Cigna SureFit - PPO
Coventry - HMO
Coventry - POS
Coventry - PPO
Coventry One - PPO
Coventry Select - HMO
Evercare (by UnitedHealthcare) - PPO
First Health PPO
Freedom Network - PPO
Freedom Network Select - PPO
HMCC PHO
Home State Health Plan (MO) - HMO
Humana
Humana POS
Humana - PPO
Humana - Choice - PPO
Humana Gold Choice - PFFS
Humana Gold Plus HMO
Kansas Health Advantage - SNP
Missouri Care (MO) - HMO
MO Medicare Select/AllyAlign - SNP
Multiplan - PPO
NHC Advantage/AllyAlign - SNP
Preferred Care Blue - PPO
Preferred Health Professionals - PPO
Private Healthcare Systems - PPO
Savility - POS
Sunflower State Health Plan (KS) - HMO
Tricare Prime/HealthNet
United AARP - PPO
United Evercare - PPO
United Healthcare - HMO
United Healthcare - POS
United Healthcare - PPO
United Secure Horizons - PPO
UnitedHealth Community Plan (KS) - HMO
UnitedHealth Community Plan (MO) - HMO
WellCare - PPO (HCA Employees)
Worker's Compensation - Aetna
Worker's Compensation - CCO/Rockport
Worker's Compensation - Comp Results
Worker's Compensation - Corvel
Worker's Compensation - First Health
Worker's Compensation - Premier
Atrial Fibrillation
Atrial Flutter
Brugada Syndrome
Cardiac Device Implantation And Extraction
Cardiac Electrophysiology
Cardiac Resynchronization Therapy
Cardiac Resynchronization Therapy in Heart Failure
Cardiomyopathy
Complex Arrhythmia Management
Complex Lead Management
Congenital Cardiac Rhythm Disorders
Heart Failure
Hypertrophic Cardiomyopathy
Long QT Syndrome
PVC (Premature Ventricular Contraction)
Radiofrequency Ablation
Radiofrequency Ablation (AFIB/SVT/VT)
Sudden Cardiac Death
Syncope
VT (Ventricular Tachycardia)